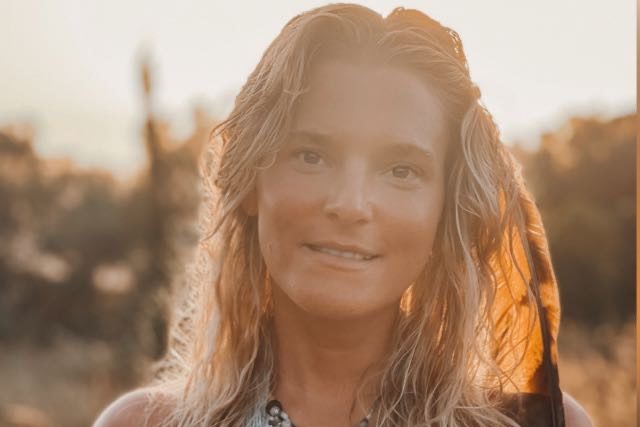 Evi
Hatha Yoga
Traditional Hatha Yoga

Evi will offer a Sun Hatha Yoga class. Based on traditional tantric Hatha Yoga there are three stages: Moon, Sun and Fire. Each one impacts our nervous system, physical body, mind, etc. in a different way.
Our society makes us believe that Yoga is about the body. But it is about the mind. The main goal is to stable the mind (Meditation) and by doing that get access to our higher self/mind. A complete practice always consists of Asana, Pranayama and Meditation.
Sun Hatha is about cultivating Prana, lifeforceenergy.
Yoga Mats will be provided at the venue.
About 
Already in her childhood Evi felt that there is more to life than what we can see. Being a seeker for all her life brought her quiet around the world. She always said: "I would need one hundred lives to experience all the magic (back then: hobbies and jobs) what this incarnation has to offer."
After studying nutrition, she lived in the United States for two years working as an Au Pair. Getting taste of that freedom and traveling, she worked as a flight attendant for 10 years.
Yoga has been her anker since she was 18 years old. Universe pushed her into the direction of diving deeper into this science by doing a Yoga Teacher Training. After many hours of teaching and countless hours of studying and practicing she did another Training in Bali, which introduced her to the Lineage of traditional tantric Hatha Yoga. A very science based approach, which combines Yoga, Tantra and Ayurveda.