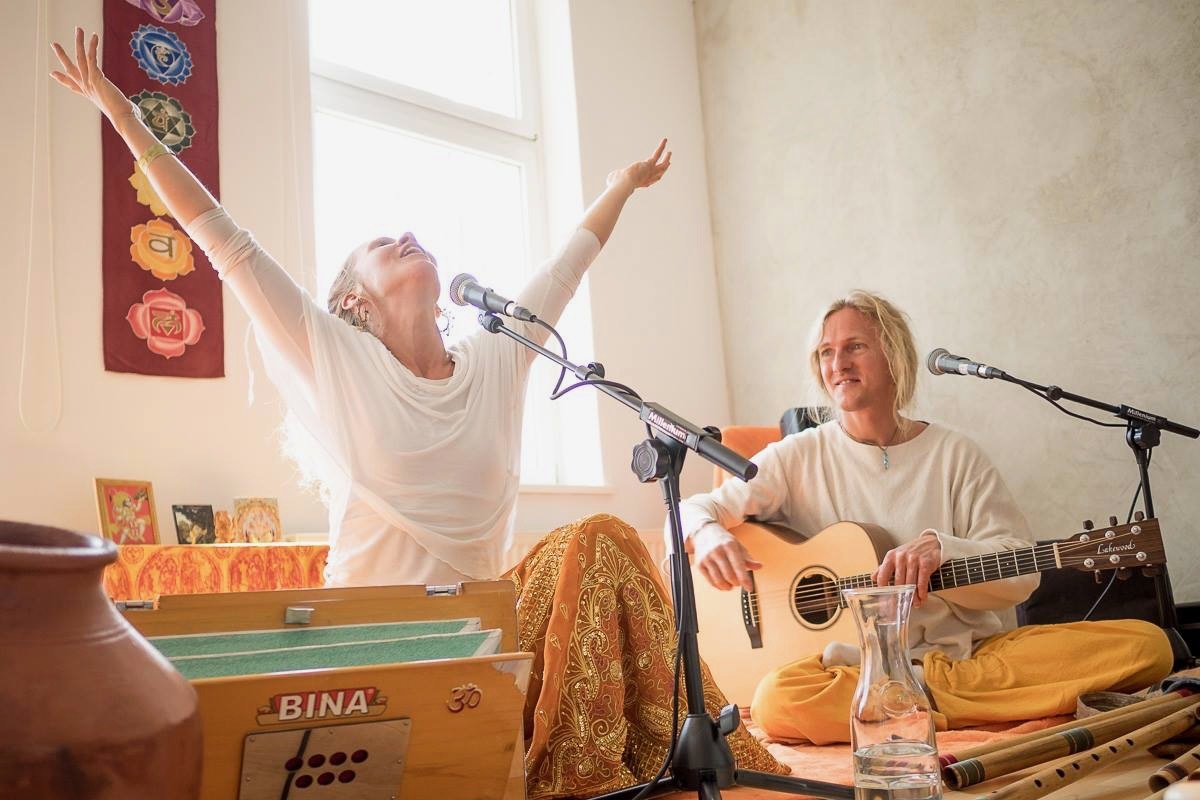 Laeela
Kundalini Sound Yoga
Kundalini Sound Yoga

In this Yoga Session you get the chance to delve deep into the transforming power of Kundalini Yoga. The Kundalini Yoga Asanas or exercises are at once dynamic and meditative, invigorating and relaxing, healing and energizing as well as feasible for each of us. Use this wonderful opportunity to more and more recognize your true being behind all the conditioning, emotions and colored thoughts, free yourself from built-in limitations and reconnect to your essence !
Neelam's singing and guidance through the practice of Kundalini Yoga is very heart-opening, with deep female intuition and wisdom she encourages us to go through all the processes that come up. Shaped by the power of polarity, of silence, vastness and the focus on our true being. Inwardly and sensitively, Neelam lovingly and purposefully accompanies you to extend your borders, to accept and love all that is, so that you can arrive authentically in "just being". True to the motto "It is not the external circumstances that determine your life, but the courage, the inner attitude with which you encounter it all."
David's live music with various instruments carries you with grace and ease through the series of exercises, the deep relaxation phase and the meditation. Live music created in the moment, adapted to the kriya and the energy of the group goes straight to the heart and allows you to experience an extraordinarily intensive yoga practice – receive yourself and the blessings of the moment anew!

You will need a Yoga mat, cushion & blanket if wished for, drinking water.

About 
LAEELA are Neelam and David Mages. Ever since they met (2003) world spirit music, singing prayers, sound healing, yoga & meditation have been an essential part of their way. For many years now, they've been sharing this love in circles, concerts, retreats and on spiritual events – opening and uniting hearts, creating community and sacred spaces within Germany, Europe as well as worldwide.
"Neelam's clear and angelic voice can calm an angry God and uplift the heaviest of hearts. She is a very passionate and powerful Kundalini Yoga teacher, Inner Revolution Coach, Gongmaster & Mother.
David is a sensitive, very expressive and extremely versatile multi instrumentalist. He can play just about every instrument you place in front of him. In his playing one can feel that he truly is a servant of the divine."