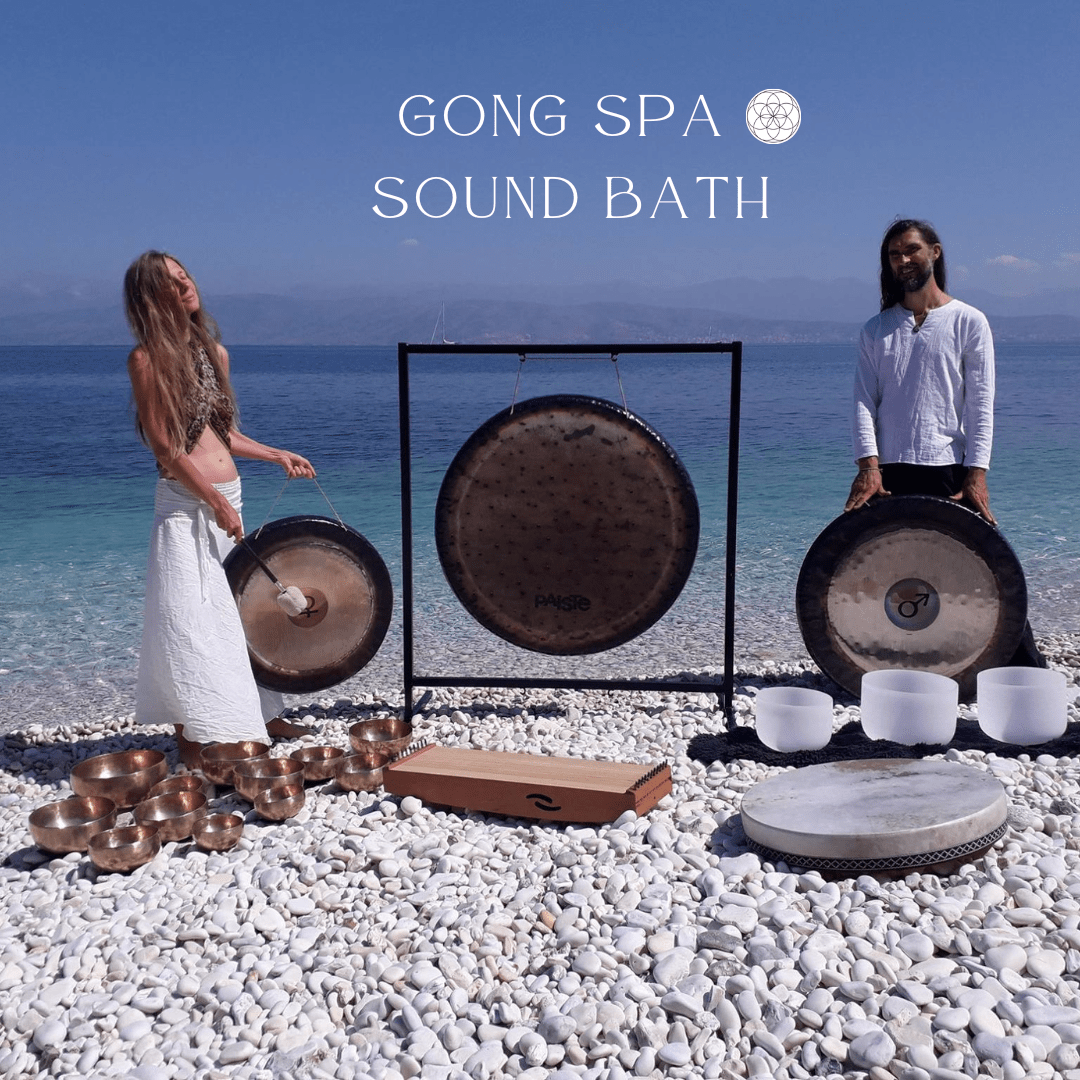 Alex and Kaushalya
Sound bath
Sound bath is vibro-acoustic relaxation massage and organic music sound journey. Vibrations of the Gongs and Tibetan bowls will clear and balance the brain waves. This will contribute to increasing creativity and multiplies the activity of the immune system. Traditional Tibetan bowl massage is old style Tibetan monks sound-healing. Soft vibration of the bowl acts on the body with deep relaxation. Improves well-being at the physical, mental and emotional levels. Releases various stresses and energy blocks. Calms and stabilizes the nervous system.
*Reduce depression
*Improves blood circulation.
*Normalizes blood pressure
*Helps to release emotional tension.
*Helps relieve muscle tension.
*Eases migraine
*Helps bone restoration
*Increases vitality
*Activates immunity
*Restores the ability to concentrate and creativity

About 

Alex and Kaushalya are musicians, sound healers and cacao aficionados who work internationally at festivals, retreats, concerts, private sessions and ceremonies. They have trained at EMTA (Estonian Music and Theater Academy) as music therapists and also specialised in gong playing, sound massage, and sound bath from master Don Conreaux, in addition to studying Sufi rhythms and framedrums in Turkey. Alex and Kaushalya have developed their own system called 'GongSPA' utilising an approach based in existential psychology and sound healing for relaxation, meditation, joy and transformation.
Their deep love of sacred sound and their integration of ancient wisdom is present in all that they do, they effortlessly transmit this light through their work; combining it with their uplifting, unquestionable musical talent to create unique, ecstatic opportunities for blissful healing.

Preparation

Wear comfortable, bring yogamat, a thin blancet and pillow, drinking water.