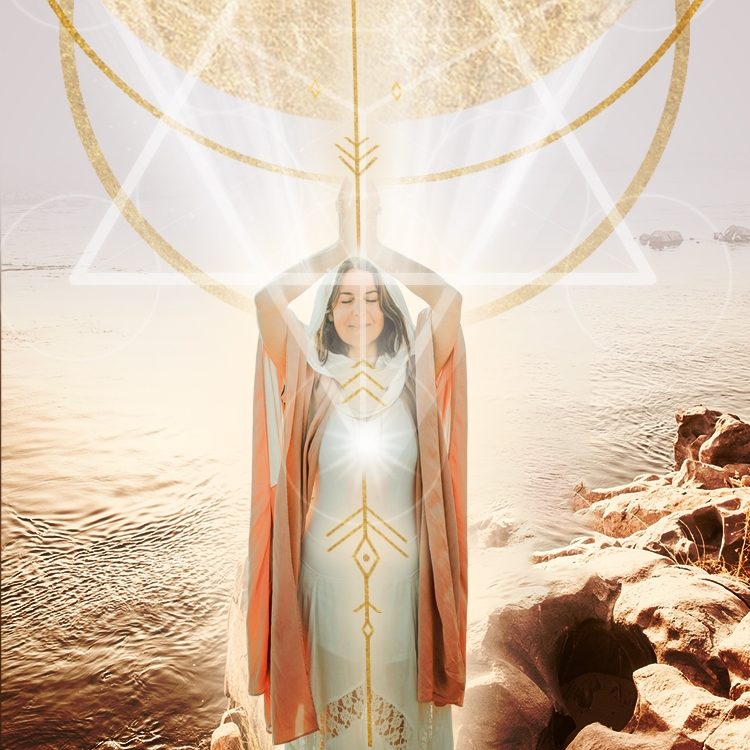 Anjuna Ma Sara
Alchemy of Soul – Light Codes

The Alchemy of Soul is a path of enlightenment and deep soul revelation based on ancient egyptian and atlantean Healing Powers and Magic.
Anjuna shares with you light codes, initiations and energy healing to enlighten the soul and to open a pathway to the wisdom of your divine soul.
Her light codes activations supports you to transform into your higher frequencies of your eternal soul. The light codes are the codes of the new Golden Age of Eden and are connected to the original starseed energies of your true self.
She is working with ascended masters and angelic beings to open the path of the alchemy of your soul. She is holding space with cosmic shamanic powers and high priestess energy, so you go on into a deep sacred soul journey. Here meet your galactic self in order to activate higher divine consciousness and to expand into a new realm of self realisation. She transmits the healing light codes through channeling, sound healing and energy work. The embodiment of the divine soul is the focus of this Initiations in order to live from the highes timeline of your true self.


About

Anjuna Ma Sara
SPIRITUAL TEACHER, HEALER, CHANNEL, MENTOR, ARTIST, FOUNDER OF THE MYSTERY SCHOOL OF MIRACLES
Channeling the 6th Ray of the Elohim consciousness/the Goddess Frequency of Creation & the Golden Christ Light