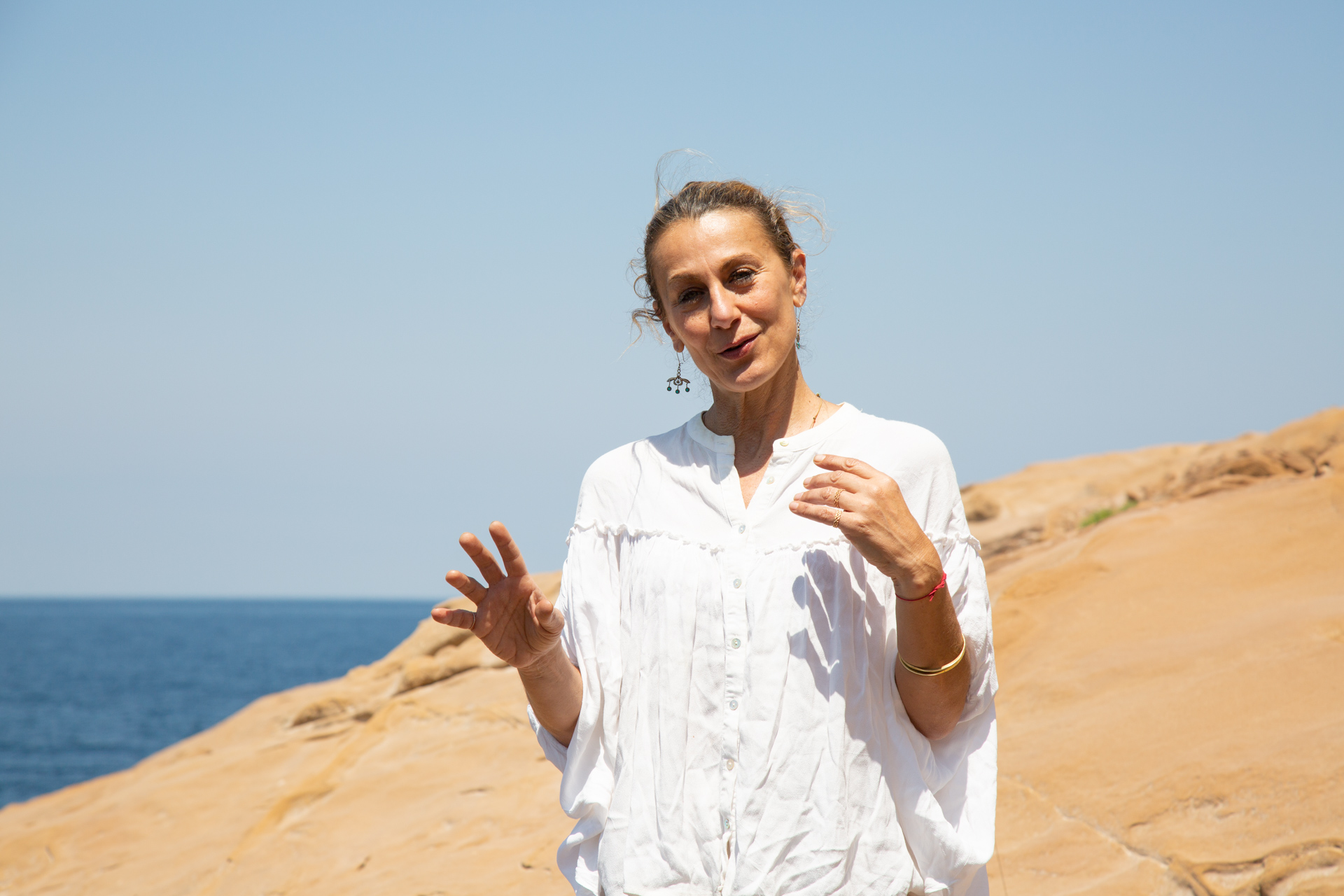 Apostolia Papadamaki
Water Healing & Rebirthing
An aquatic bodywork that will enable you to embody the art of true belonging and trust oneness in the fluidity of the water element. We all come from the womb of our mother and we have experienced "floating". Water is conductive so it can help us remember our true nature, it can facilitate a rebirth experience.
While floating, the absence of gravity combined with conscious breathing, brings us in a dream like state, a deep meditative zone. We can release stored emotions and patterns, heal trauma and «dance» in union with mama sea.
The workshop is open to all, no previous experience needed.
Please bring a Bathing Suit, Towel, Hat, Bottle of Water
About
Apostolia is an internationally acclaimed choreographer, performer, and Embodied Spirituality Mentor. She is a master teacher in Contemporary Dance, Contact Improvisation, Yoga, Alexander Technique and Water Healing Movement.
She has choreographed Drops of Breath, the 1st underwater dance performance in the world with an underwater audience and she also creates ritual performances in sacred ancient sites in Greece.
A lover of healing arts and ancient wisdom, Apostolia studied Shamanism, Music, Voice and Rei-Ki collaborating with inspiring artists, healers, and teachers in many lands. Her highest intention is to keep opening the eyes of the soul and tuning into the frequency of Love no matter how life challenges her. She has been teaching water healing and rebirthing in the water for the last 12 years, in various public and private events.