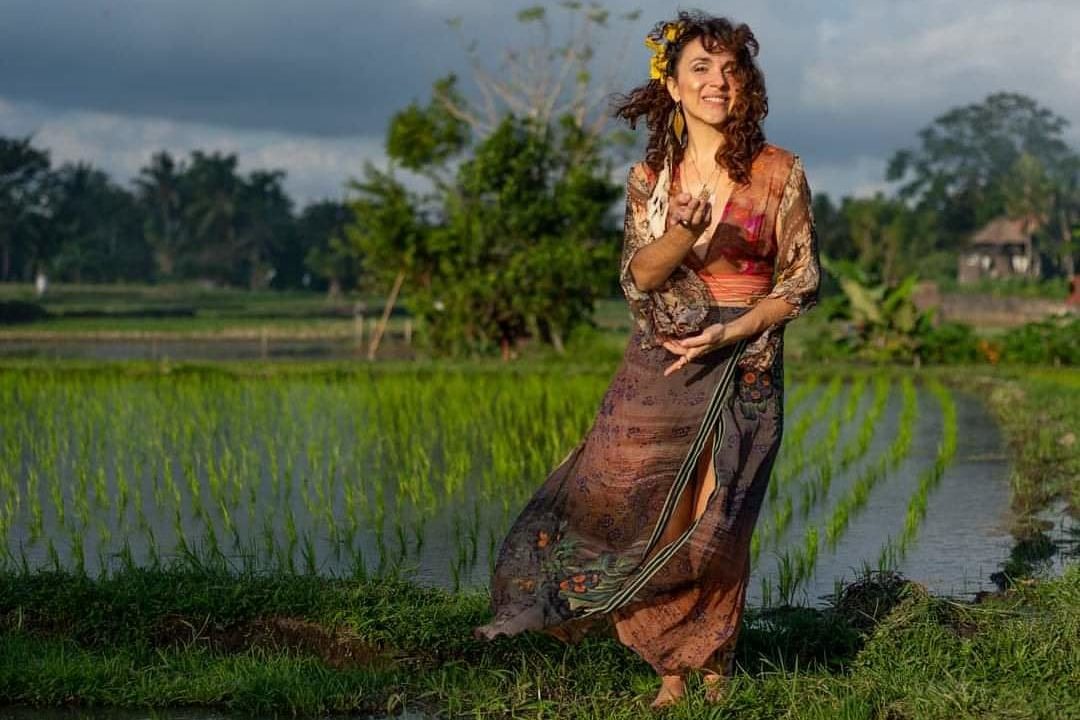 Christina Kottori
Ariadne A-mazed * Greek Myth Embodied

Ariadne's myth is one of the most popular greek myths. Theseus, the son of Aegeas, King of Athens, kills the Minotaurus, Ariadne's brother, who is half a bull half a man. After that they flee together but something unexpected happens…
This is a journey of the Soul and we are going to explore it by diving into the Myth, with all our parts, body , mind and spirit. This workshop is an interactive storytelling, a ceremony, an initiation.

Please bring a scarf, a piece of paper and pen.
About
Christina Kottori is a Greek international woman.
She has been studying for more than 10 years the esoterics of the greek myths and archetypes.
She is fascinated by the psychotherapeutic dimension of the Greek Mythology and she loves creating healing transformative spaces for people to explore their inner mythology.
She has travelled for many years to different spiritual communities around the world and has studied yoga, tantra, conscious sexuality, mystical dance and embodied femininity.
Her passion is to bring awareness through the ancient wisdom of the Greek Mythology.