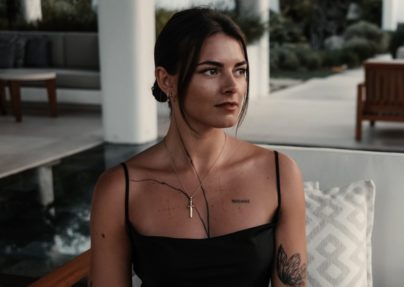 Ann-Christin Kurtze
Sexual Liberation in Leadership
How can we evoke soul to emerge in the context of leadership? Through the gateway of sexual energy we shed light on our relationship with creation and have the opportunity to re-forge our identity. Encompassing more of our fullness in pleasure and purpose leads to hugely desired momentum and force in leadership. This devotion towards creative erotic flow has you recognized and seen for the power & impact you're capable of embodying.

Please bring Journal & pen.

About
Ann-Christin Kurtze is a successful leadership and intimacy coach & the heart-led founder behind Wild and Tender.
Over the course of a decade she evolved from embodiment workshops to facilitate and mentor founders about leadership and creation, pleasure and relating in devotion to mystery.
Mastering tools of shamanic ritual, performance coaching, tantric practices and psychology she opens portals of alchemy for essence & power to emerge. Inviting her community into states of inner union.