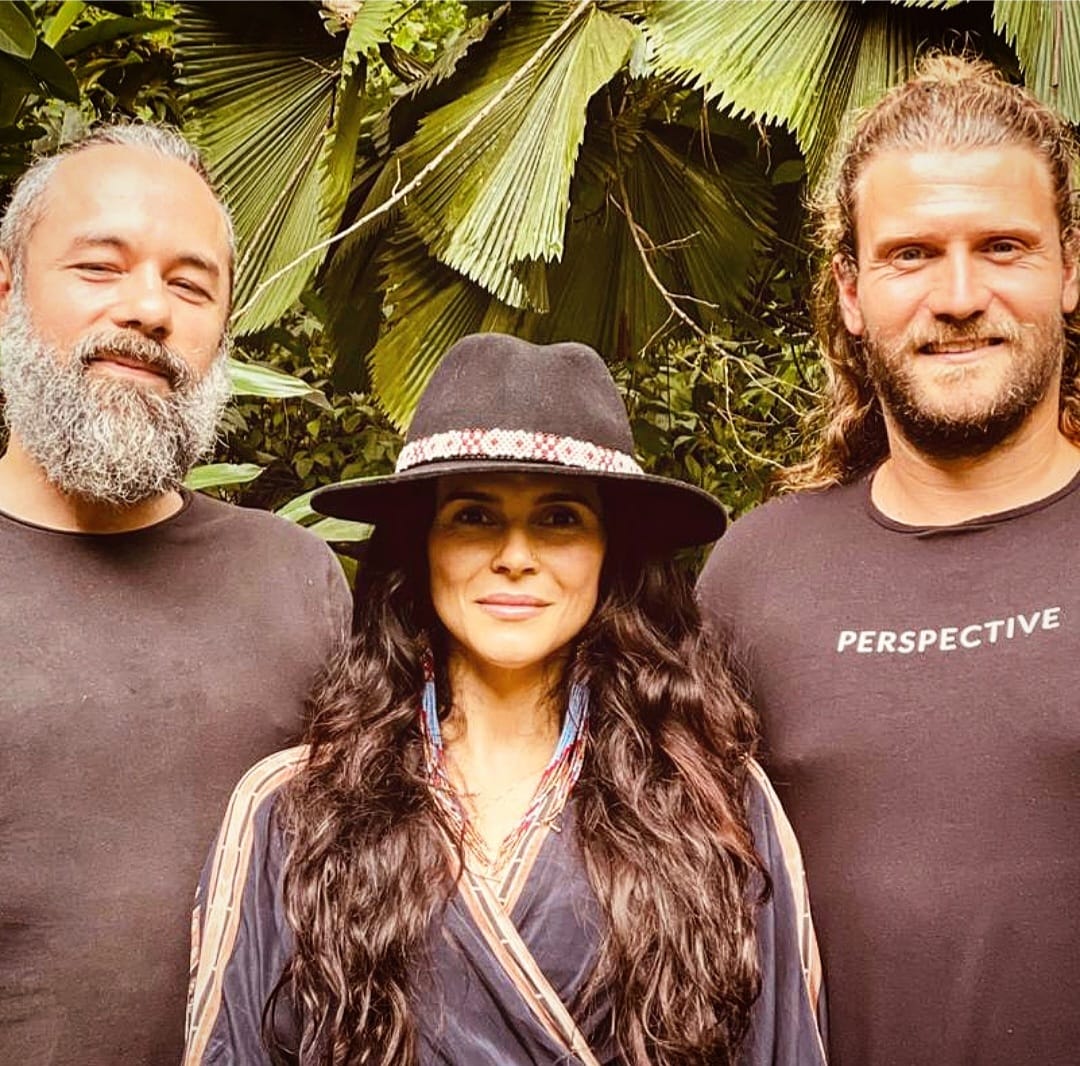 CHIARA MUNAY & FAMILY
Concert
A journey through the melodies of medicine music as we breathe in to the expansion of our hearts weaving and offering our prayers infused from the Love of the Mother Jungle. We will also be sharing some wisdom about the connection between sound, vibration, resonance , harmonics and sacred geometry.
About
Chiara Munay is a Jungle Mama of 3 daughters. Visionary and Medicine Woman, her devotion and love to the Sacred Amazonian Medicine and to the Ancestral Indigenous Wisdom, led her in to the opening of her voice and music. Together with her beloved Gerard, they are creating a beautiful healing sanctuary in the jungle of Costa Rica. She is also deeply steeped in her path as a Cultural Anthropologist.
Camilo Poltronieri is a Costa Rican native musician, sound engineer, audio and visual producer, who integrates powerful and beautiful ancient instruments with the latest modern technology to create a unique sound that is beyond time and space. He will be accompanying his friends in this medicine music journey.
Gerard is a new earth entrepreneur, and through his path with the sacred medicine, which started 7 years ago, shifted his entire life trajectory. Since then he has been devoted to reforestation and to the creation of "Eden" a healing sanctuary in Costa Rica. Other than being a father and a guardian of the forest, he has also been expanding his musical talents through voice and various instruments guided by his maestro Camilo.