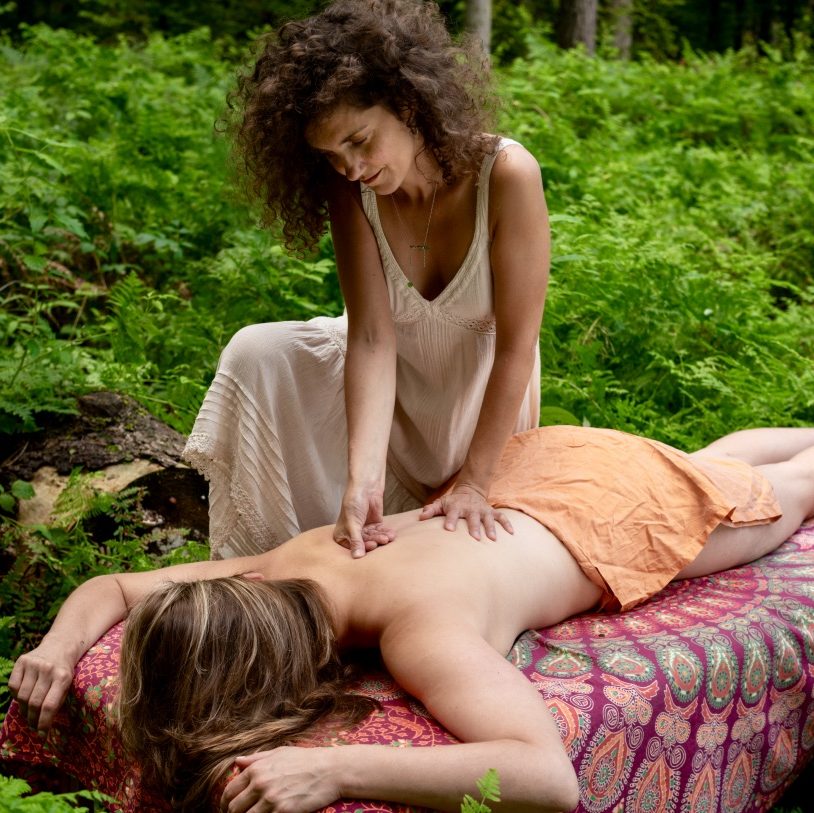 Ewa Skwarczynska
Myofascial Energetic Release
Myofascial Energetic Release is an integrative, deep form of bodywork practiced with skillful integrity and acute sensitivity. Myofascial Energetic Release possess the capacity to alleviate chronic physical pain, simultaneously treating somatic expressions of emotional and mental pain.
Myofascial Energetic Release is unique, inviting the recipient to Pro-Actively Participate in direct engagement with his/her own innate healing power. Myofascial Energetic Release is a synergistic, dynamic dance of energy weaving together deep and soft connective tissue and joint manipulation, myofascial unwinding, assisted stretches, verbal cuing, conscious breathing, trauma and emotional awareness with release.


About 
Already as a little girl Ewa felt a strong relationship with her own body. She listened to its gentle whispers, trying to find the meaning and purpose of its never-ending palette of feelings and sensations. She was fascinated by the internal world of the body, its connection to emotional well-being and the way people express and relate to each other.
By education Ewa is a Master of Psychology and felt the calling to develop herself in therapeutic work, which included the subtle dance between our physical, intellectual, emotional and energetical bodies.
She found it all in MER which was love at first touch. MER accompanied Ewa on her fascinating journey of self-transformation, and brought revolutions into her life. Learned this powerful method in Elemental Bodywork (France and Greece) and Integral Body Institute (Poland) with Satyarthi Peloquin.
Ewa feels profoundly grateful for bringing this deep and sensitive bodywork into the lives of others. For witnessing healing and beautiful transformations by melting defenses, releasing from what is not supportive anymore and at the same time, by creating a safe space where one can meet with one's true self and deepest longings.


Preparation 
Please bring a sarong or beach towel if available.