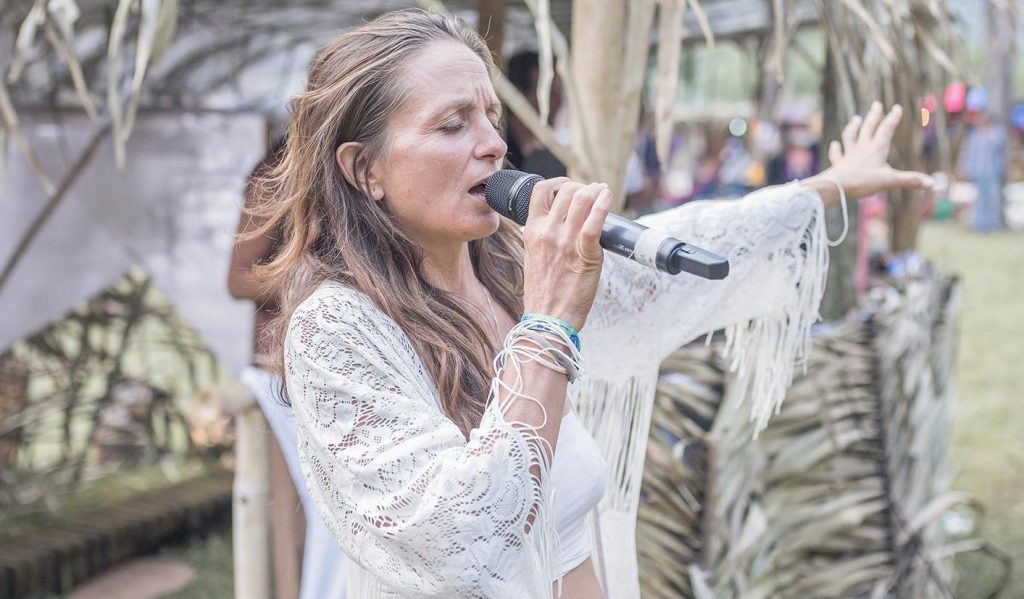 Gaia Ma
Chakra Breathwork Journey
Gaia invites you on a journey into her favorite active meditation!
In this powerful embodied meditative journey, we incorporate active breathing and concentration, stimulating life-force energy to course through the body, offering physical purification, emotional healing, mental clarity, and psychic openings.
Our breath serves as the bridge between our physical and mental bodies. As you activate the breath in different energetic zones of the body, you will release stagnant physical and subconscious matter trapped in the body and open yourself to a direct connection with spirit.

About
Gaia Ma is an internationally acclaimed Tantra Teacher, Eco-Spirit community builder, and personal and planetary evolutionary leader. Renowned for her down-to-earth approach. Gaia creates safe and intimate environments for people to shatter programmed patterns and break through their conditioning to find love, freedom, healthy relationships, and a meaningful life.
Gaia is the creator of The Tantric Way Process, The Transformational Facilitator Training & founder of the InanItah eco-spirit community,