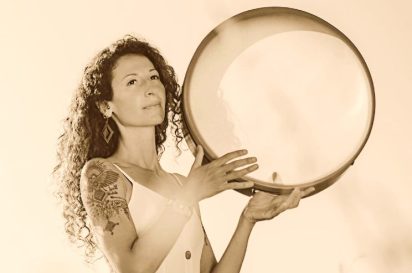 Poliana Ameyali
RHEA Temple
~ Intuitive Holistic Consultation ~ Traditional Mexican Energy Cleansing ~ Hypnosis ~ Energy Healing ~ Psychedelic/Medicinal Experience Integration
 During the years Poliana has developed her own intuitive combination of the healing methods she has studied and offers a session personalized to the needs of each individual.
Mexican tradition offers deep cleansings and removal of negative energy, Hypnosis is clinical style and is a safe pathway to change the programming of subconscious mind, Energy work (hands on or off) is the most simple ancient way of healing mind,body,spirit and the Psychedelic/ Medicine experience Integration is developed by her as a Medicine Woman with many years of experience with tribes and shamans but also in collaboration with psychologists and holistic healers on how to help a person ground and integrate after an intense journey. If someone is interested in one specific method that she offers can ask to dedicate the whole session in this technique.

About 
Poliana comes from Greece but lived in many countries, including 7 years in Mexico. She has studied various healing modalities and workshop facilitation. The last 14 years her work is focused on ritual healing arts, meditation, ceremonies and creative expression. As a world traveler she has practiced modern methods but also ancient knowledge from Greece, India, Mexico and United states where while living with indigenous tribes she was blessed to carry the altar of a Medicine Woman. She is the creator of RHEA Temple – Ritual Healing Arts, which is focused also on the Greek mystic traditions and is a harmonious combination of the above tools that offer a holistic mind/body /soul healing experience.

Preparation
Water bottle, comfortable clothing, a shawl or blanket in case weather is fresh.