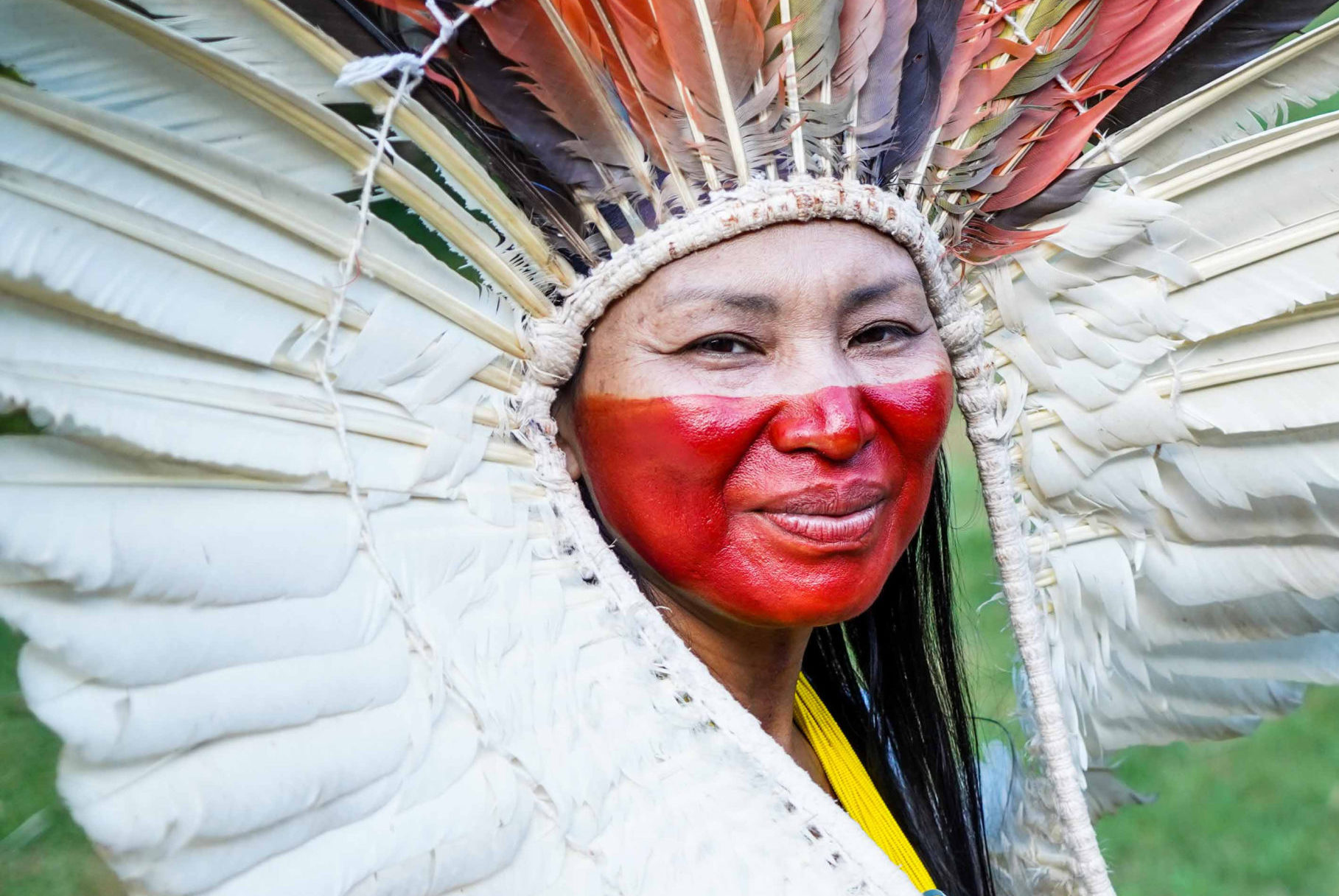 Putanny Yawanawá
Healing Session
Putanny is a spiritual leader that has for decades deeply studied the indigenous spirituality of her people, having undergone thru very strict dietas to serve as channels for the healing of her patients. She is a master of ancient spiritual codes and techniques which he uses on the patient's body and spirit to bless him/her in the way needed. In the private healing session the patient may address his/her needs, which can be a specific healing and/or a blessing in an aspect of one's life. The private healing session has a cost of 300 Euros, being important to note that all financial contributions received by Yawanawá are directly invested in a very beautiful project in their Sacred Village which is to turn the Sacred Village in a sanctuary for humanity, a place for the spiritual training of the Yawanawá and their visitors and sanctuary of sacred plants.
About
Daughter of the legendary Yawanawa leader Tuin Kuru, Putanny and her sister Hushahu were the first women of the Yawanawa nation to receive the highest spiritual initiation from the elders. They earned their communities' respect as spiritual leaders, opening the way into this sacred path for other Yawanawá women. It was a break in tradition that united the male and female universe, and brought the magic of feminine spirituality to strengthen the Yawanawá culture. For this achievement, they received a commendation from the Brazilian senate as recognition of their important role in Brazilian women's empowerment.

Putanny has an incredible voice and presence, representing her people's ancestry. She spent a good portion of the past years in the Sacred Village, where she organizes spiritual retreats.