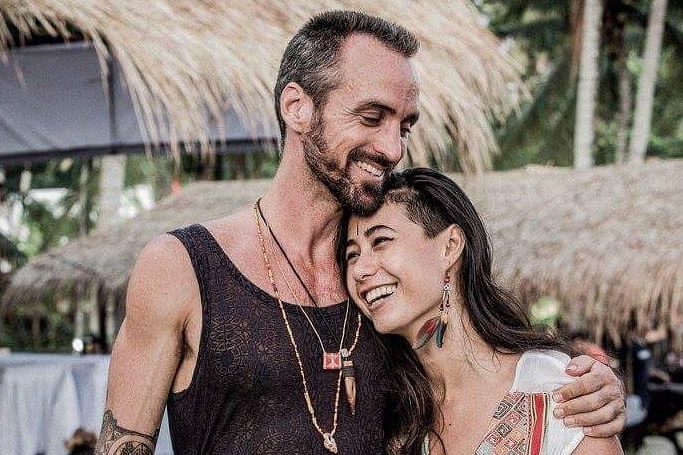 WAKAMAIA
Multi-Dimensional Cacao Ceremony
Welcome to a multi-dimensional Ceremony of the Heart.
We join together as one festival family to…
Anchor our prayers and intentions.
Elevate through waves of Ecstatic Dance.
Integrate through sound healing and sacred chant.
And emerge on the other side cleansed, restored, and united.
Wakamaia will be joined by many of the stellar Colibri Spirit musicians in this once-and-only-once upon a time offering of love (and lots of fun!)
Please wear clothes for ecstatic dance and bring your open hearts and minds.
About
Wakamaia is the musical lovechild of Raio and Sophie Sôfrēē. This Bali-based husband & wife ecstatic dance DJ / musician team have been activating dance floors worldwide through both their own signature sets and their Wakamaia School of Sacred Fun Ecstatic Dance DJ Training (check it!).
Expect to get swept away by rivers of devotion through jungles of riddim, to find yourself dancing in ancient temples and along ancestral terraces.
Their live sets are a weave of juicy organic beats and live vocals and instruments.