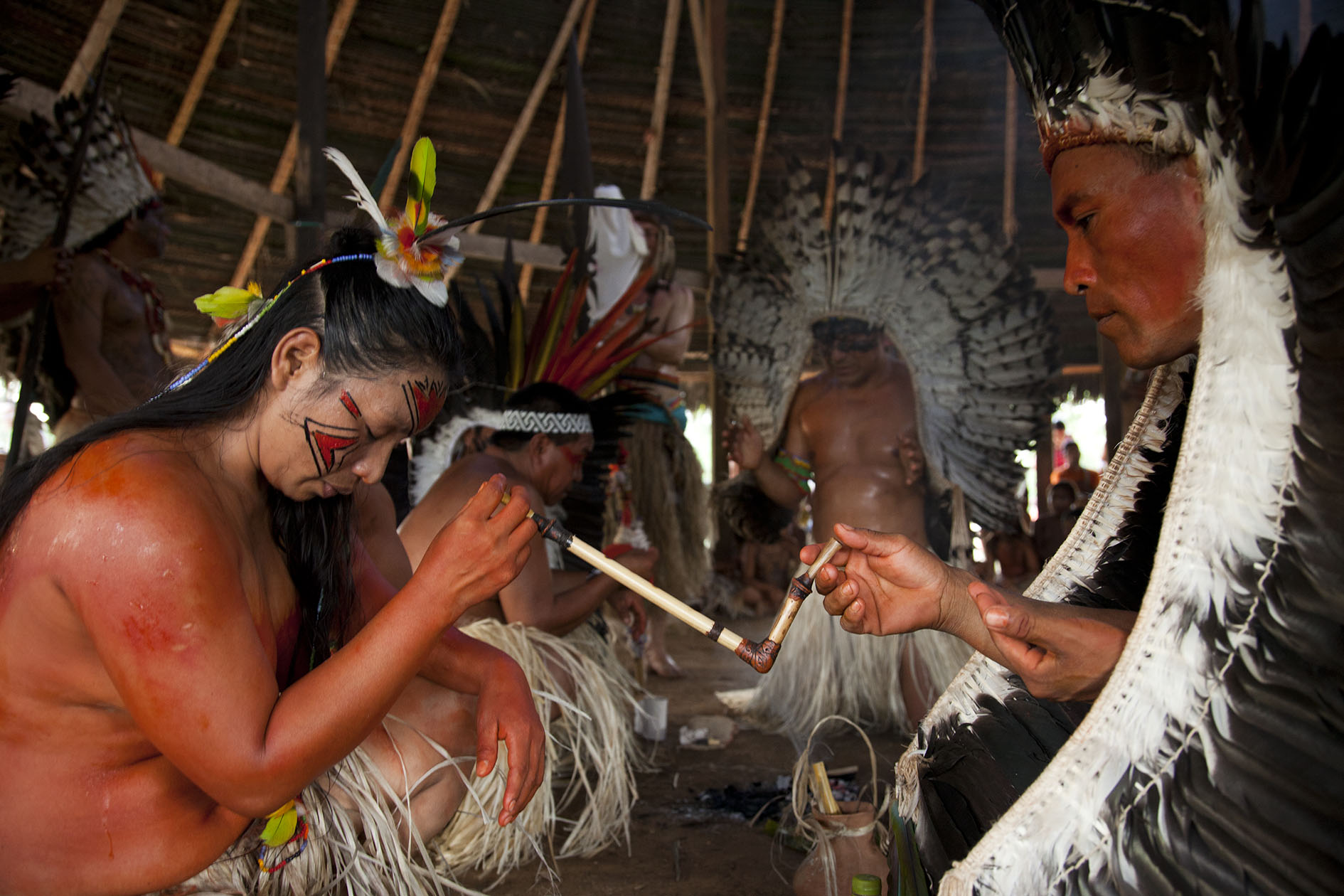 Yawanawá
Sacred Tobacco Ceremony (Rapéh) 
The Rapéh is a very important medicine to the Yawanawá people, their culture and spirituality as important as Uní (Ayahuasca). They received both medicines at a time in Yawanawá history when no one died. When a very important Yawanawa chief named Ruá died, and it was the first death in their history, those medicine plants were born from his body so that with those plants the people could still communicate with him where he was going to.  
Rapéh is made of tobacco and ashes which are blown into the person's nose. It is a powerful spiritual medicine used for prayers, for connection with the ancestors and with spirituality.  
Participants are invited to this ceremony in which the chiefs will share more about the medicine of the Rapéh, sing sacred Yawanawá songs and apply the Rapéh on those interested.