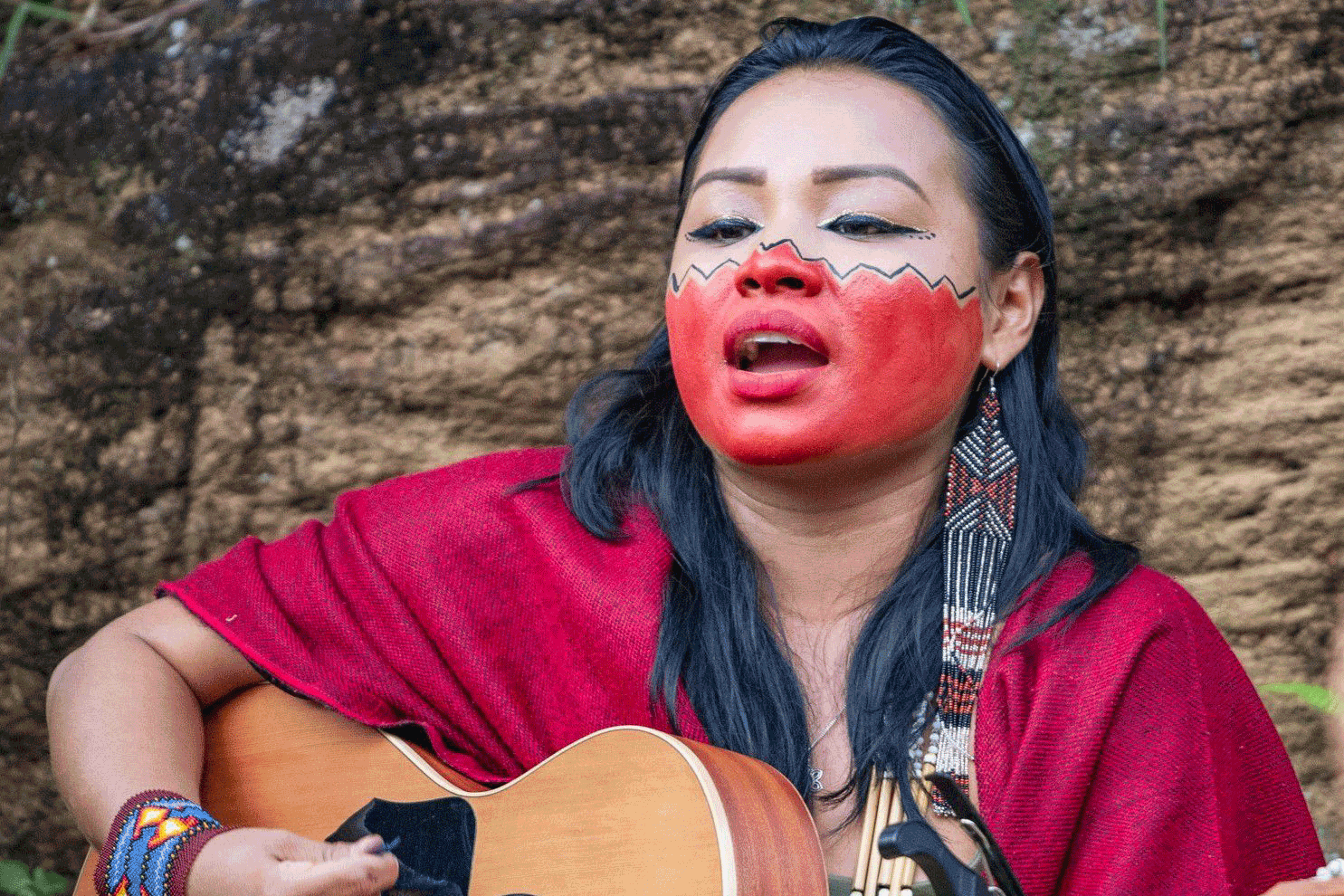 Yawanawá
Yawanawá Sacred Songs

Nixiwaká and Putanny, chiefs of the Sacred Village of the Yawanawá indigenous nation in the Amazon Forest of Brazil, will sing sacred songs of their people. They are coming to the Colibri Spirit Festival with their daughter Ykashahu and Saku who is a medicine man from the Marubo indigenous nation.  
The songs will be sung both in the traditional way of the Yawanawá nation which is using only their voices and also with the instruments, guitar and drums.