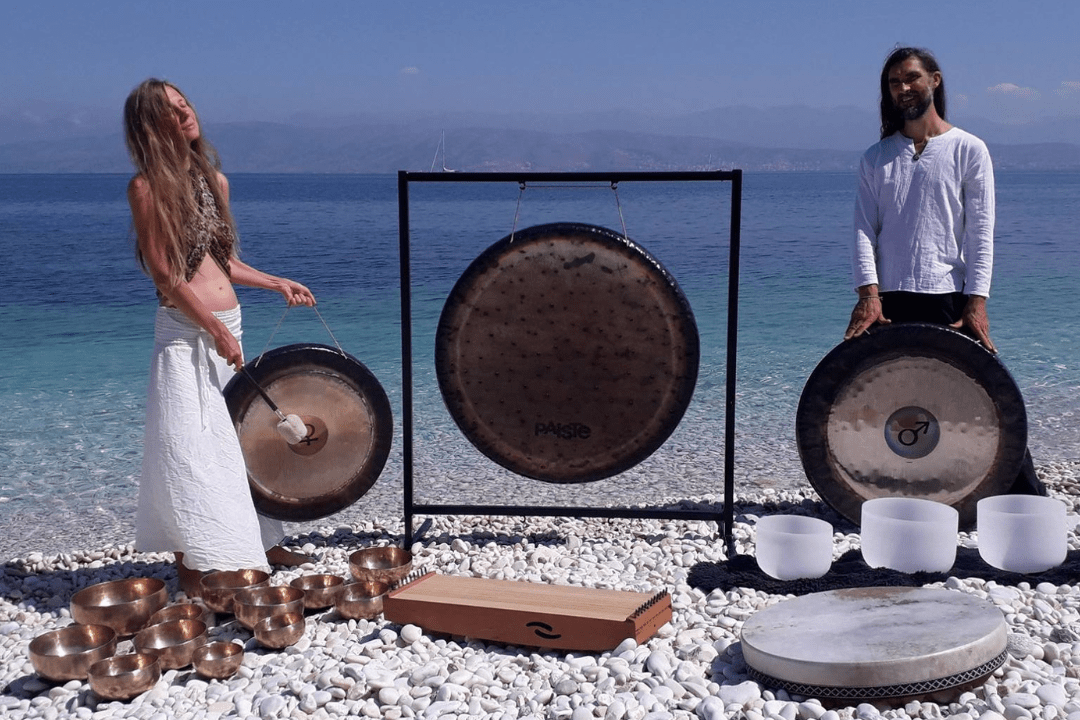 JAGASPACE GONG SPA 
Gong SPA sound healing concert
Sound healing is a tool to aid you in arriving at the depths of yourself. With a variety of holistical instruments we invite you on a journey into the sub-concious where there is potential to relax deeply and meet your inner creative source.
GONG – one of the world's oldest instruments, will help You achieve a deep state of relaxation. Gongs and other organic sounds can help to get rid of fear and other negative emotions. This will contribute to increasing creativity and multiplies the activity of the immune system.
Please bring a mat for lying down.

About
Alex and Kaushalya are sound healers and cacao aficionados who work internationally at festivals, retreats, concerts, private sessions and ceremonies. They have trained at EMTA (Estonian Music and Theater Academy) as music therapists and also specialised in gong playing, sound massage, and sound bath from master Don Conreaux, in addition to studying Sufi rhythms and framedrums in Turkey. Alex and Kaushalya have developed their own system called 'GongSPA' utilising an approach based in existential psychology and sound healing for relaxation, meditation, transformation and joy.