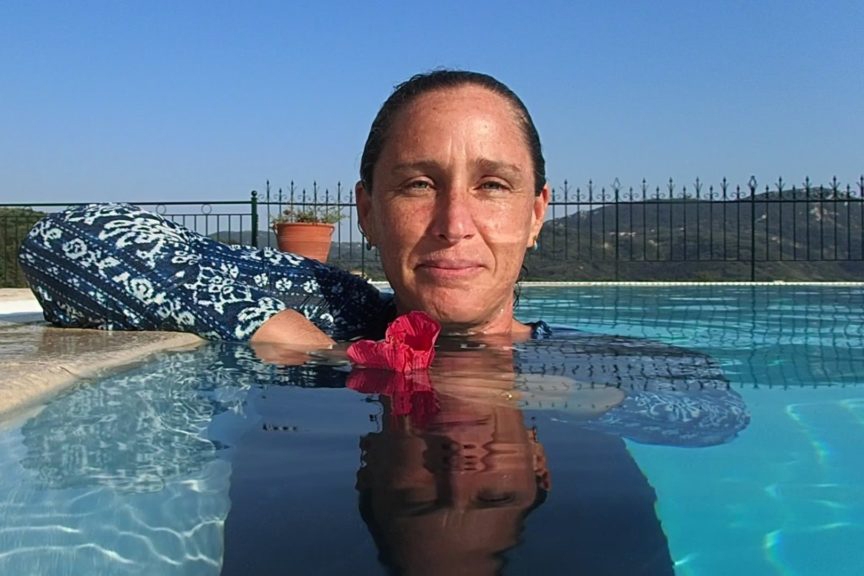 Sophia
Michalopoulou
Aquagenesis
Soundwaves
"We are the Sound and the Instrument. We are the Energy and the Container of it."
At conception, two things are necessarily present: vibration and water, which are continuously present as developing embryos in the womb.
Sophia will lead us into an exploration of the impact of sound and water in our multi-dimensional systems while playing in and out of the water on Arillas Beach.
In water, sound travels faster and becomes more tangible as a wave we can touch, rather than just hear. SOUNDWAVES will invite you to deepen your awareness and remember yourself from the inside out.
Please bring a towel, drinking water and a swimming costume.

About
Sophia Michalopoulou is an aquatic perinatal therapist, a pregnancy and birth doula who specialises in supporting the entire birth journey in water, an infant and baby swimming educator and a certified mermaid instructor. She works with people of all ages, skills and abilities on land and in water to support the integration of their birth experiences, to help human beings embody their physical containers and to restore a deep trust in life and in themselves.